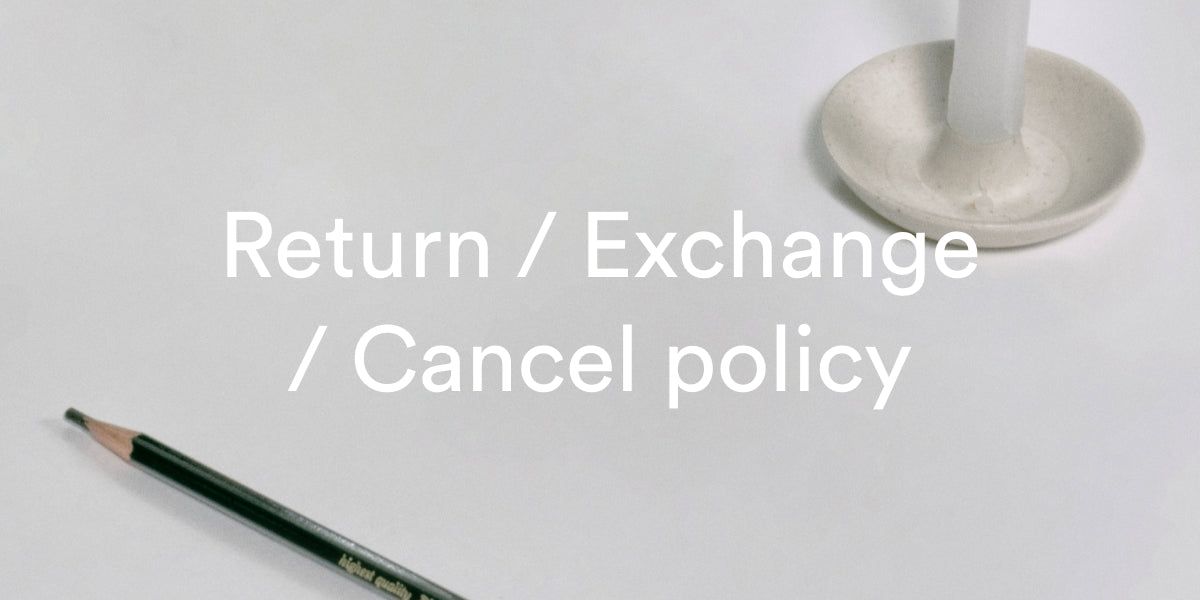 1. Return & Exchange
  Return or Exchange in any case is not possible.
2. Refund
  1) Received Damaged/ Defective/ Wrong Item
Abib only accepts returns on items (Received Damaged/ Defective/ Wrong Item) purchased through 'en.abib.com'.

If you purchased any of our products from a third-party retailer, please contact the retailer or the store directly for further assistance.

We have a 30-day return policy, which means you have 30 days after receiving your item to request a return.(In case of Damaged/ Defective/ Wrong Item)

Customers should send an email (global.abib@fourco.co.kr) to prove the defect of the item. After then, a staff of Abib will inspect and take action accordingly. (The item can be refundable.)

If the item is partially damaged or defective, customers can get a refund for those items. Usually, shipping fee are not refundable. However, if it is the case of the whole item being damaged or defective, the shipping fee is refundable.
  2) Package not being Arrived
If you do not receive any packages exceeding 10 business days after the item has been shipped, please contact CS team (global.abib@fourco.co.kr) for your tracking to the post office/shipper. Then, you may get a refund depending on your tracking results.

In case of the tracking results showing that the parcel is lost, full refund is totally available.
3. Cancel
  Depending on the order status, cancellation may not be possible.
If the order is still in "Unfulfilled" status, you can ask Abib CS team for the cancellation. Please send an email(global.abib@fourco.co.kr) with your order number to cancel the order.

If your order status is "Fulfilled", it means that cancellation is not possible.

*For your reference, please note that our CS team does not work on the weekends and national holidays of South Korea.

Business Hours: MON-FRI 9:00 - 18:00 KST